Equities: Capital to fuel your
future growth
Enhanced access to a larger and rapidly growing pool of capital, technology solutions while strengthening consistency and resilience.
At the Ghana Stock Exchange, we uphold trust and market integrity. We champion innovation that connects investors to opportunity. The Ghana Stock Exchange's Equity Market connects buyers and sellers interested in exposure to Ghanaian listed companies, dual-listed companies from across the globe, and a variety of listed products and has been in operation for more than 30 years.
How to Buy & Sell Shares
Ghana Alternative Market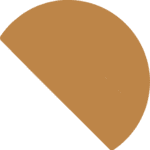 Benefits of Membership
Joining the Ghana Stock Exchange allows firms market access, technology solutions, industry expertise, and data products that drive performance every day.
Access a larger and rapidly growing pool of capital in the world
Comprehensive sell-side research and coverage
Experienced, high-quality advisory community
Dynamic, fair, and balanced and fair regulatory environment and legal framework
Robust market technology and leading market surveillance
Established levels of stable liquidity
Multiple routes to market to suit different types of issuers and different funding routes
Become a GSE Listed Company
The GSE community of listed companies is a collection of businesses and investors guided by a dedication to create an efficient securities market