Governing Council
The Exchange is governed by a Council of nine representing three independent members, two representatives of licensed dealing members, two listed company representatives and two executives
The Council of the Exchange has various committees, which enable it to give special attention to various aspects of the operations of the Exchange. They are the Listing, Finance and Risk Management and Surveillance.
The following are the key roles of the various Committees.
Listing Committee considers applications for listing
Finance Committee considers the financial aspects of the Exchange's operations, including budgets and remuneration.
Risk Management and Surveillance Committee appraises, and approves applications for membership.
Management
The day-to-day management of GSE is the responsibility of management staff headed by the Managing Director and assisted by the Deputy Managing Director.
Council Members
MRS. ABENA OSEI-POKU – CHAIRPERSON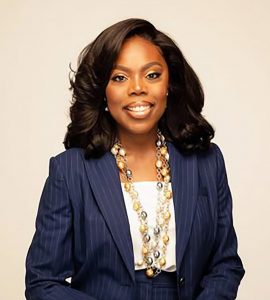 Mrs. Abena Osei-Poku is the second female in twenty-six years to become the Chairperson of the Exchange after Mrs. Gloria Nikoi of blessed memory. She takes over from Mr. Ray Anselm Sowah, whose tenure ended at the last Annual general meeting held on 28th July,2021.
As one of the three independent members on the Council representing the Associate members, Mrs. Abena Osei-Poku is also the Managing Director of Absa Bank Ghana- a systemically important player in the Ghanaian economy. Abena is credited with leading the successful Barclays transition from a "100-year-old household brand" to Absa. She is responsible for charting a transformational direction for the bank and for entrenching the new brand amongst key clients, customers, and all stakeholders. Prior to this, she worked at Absa Group in South Africa as Managing Director responsible for the Corporate & Investment Banking business in East and West Africa.
As a High-Ambition leader, Abena combines effective commitment to high financial performance and social good. She has over 27-years pan-African experience from Standard Chartered and Barclays Bank with various leadership roles in risk management, corporate governance, business management, strategy, client coverage and change management.
She has broad board experience, having previously sat on boards in telecommunications, banking, commerce, and hospitality. She is currently the Chairperson for the Council of the Ghana Stock Exchange and the Chairperson of the Advisory Board of the College of Health Sciences, University of Ghana. In addition, she sits on other executive fora and is an Honorary Member of the Chartered Institute of Bankers and an Honorary Fellow of the Chartered Institute of Marketing Ghana.
Abena is an alumnus of University of Ghana Legon and has an MBA from the Manchester Business School in the United Kingdom. She has participated in various leadership and other programmes worldwide. She is fluent in English with a working knowledge of French.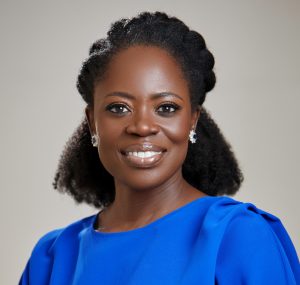 Abena Amoah is the first female Managing Director of the Ghana Stock Exchange, appointed by the Exchange's Council effective November 24, 2022.
Ms. Amoah is an accomplished investment banker and capital markets expert who has led on many landmark transactions for more than 20 years.
Abena's experience covers stock market listings and trading, mergers and acquisitions advisory, investment research, asset management, private placement of equity, debt and hybrid instruments, large infrastructure project development, business start-ups and incubation, public education on investment and financial matters, and capital markets development strategies, across diverse sectors of the Ghanaian environment.
She has served on boards of companies – publicly listed, private and not-for-profit – such as Access Bank PLC, African Women's Development Fund, Ghana Stock Exchange, Ghana Petroleum Funds, Kosmos Energy Ghana HC Advisory Council, The Foschini Group Ghana Ltd, University of Ghana Council, Venture Capital Trust Fund and Wapic Insurance Ghana Ltd. She has been an advisor to the Government of Ghana and financial sector regulators in West Africa on the deepening of financial markets, and is highly respected in her industry for her outstanding professionalism and integrity.
Abena started her career as an investment analyst and stockbroker, growing to build and lead top investment banks in Ghana. She has previously worked with the BlackIvy Group LLC, where she led development of the 400-acre WestPark Industrial Park at Shama in the Western Region; Renaissance Group, where she was CEO of NewWorld Renaissance Securities Ltd and Head of Investment Banking & Finance in West Africa (ex-Nigeria) for Renaissance Capital; and Strategic African Securities Ltd, where she was the Executive Director of the company.
Abena is an alumna of the University of Ghana Business School, and has also undertaken academic and leadership studies at the Stanford Graduate School of Business, Harvard Business School and the University of Denver's Daniels College of Business, all in the USA. She was a founding executive of the Ghana Securities Industry Association, an Authorised Dealing Officer of the Ghana Stock Exchange and an Assessor (Capital Markets Expert) of the Commercial Division of the High Court of Ghana.
EDEM AKPENYO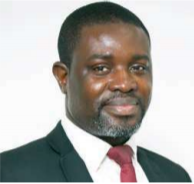 Edem Akpenyo is currently the Managing Director of FirstBanC Brokerage Services Limited. He joined the Securities brokerage community in 2004 as a national service person. He was licensed by the Securities and Exchange Commission as a Dealer's Representative and the Ghana Stock Exchange as an Authorized Dealing Officer in 2005. He comes with vast experience in the stock brokerage industry in Ghana. His responsibilities have included: trading on the Ghana Stock Exchange, financial analysis, portfolio structuring and management, investment advisory services and research. He has taught in various investment seminars and currently lectures Securities Trading and Investment Advisory Techniques in the Ghana Securities Industry Course organized by the Ghana Stock Exchange.
Prior to joining FirstBanC, Edem worked with Capital Alliance Company Limited, NTHC Securities Limited and HFC Investment Services Limited, where he acquired further experience as a manager of a Mutual Fund. Edem graduated from the University of Ghana Business
School with a BSc. Administration degree in Finance and recently earned a Post Graduate Certificate in Anti-Money Laundering and Financial Crime. He is a member of the Institute of Directors (loD), Ghana. He is in the final stages of earning a Master's degree in Finance and Control with the Amity University. He has undertaken various capital market courses with the United Nations Institute for Training and Research (UNITAR) and the Ghana Stock Exchange.
MR. BENJAMIN BRIGHTE ACKAH-NYAMIKE
Representative of LDMs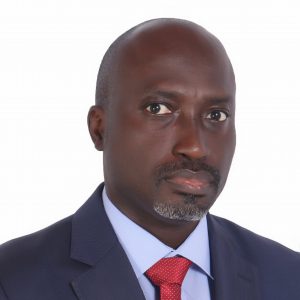 Benjamin Brighte Ackah-Nyamike is the General Manager of UMB Stockbrokers Limited, a pioneer Brokerage firm on the Ghana Stock Exchange where he leads the execution of the institution's long-term strategic plan. He has exhibited in a career spanning over 20 years, skills in Marketing, Brokerage, Financial Analysis and Management resulting in Mergers, acquisitions, and listings on the Ghana Stock Exchange including the merger of Dannex Ltd, Ayrton Drug Manufacturing Ltd and Starwin Products Ltd to Daspharma PIc. Prior to this role, he was the CEO of HFC Brokerage now Republic Securities, where he provided leadership to position the Company at the forefront of the industry.
Benjamin is a Registered Securities Dealer of the Ghana Stock Exchange, a CIMA Associate member and a Chartered Global Management Accountant. He holds an MBA in Finance from the Ghana Institute of Management and Public Administration (GIMPA) and a BSc. in Chemistry from the University of Ghana.
PROF. PHILIP
EBOW
BONDZI-SIMPSON
Independent Member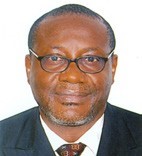 Philip Ebow Bondzi-Simpson is a Barrister and Solicitor of many years' standing, a Professor of Law, the immediate past Rector of GIMPA, the Founding Dean of UCC Faculty of Law, Former Dean of Business at UCC, former Director of Legal Services and Investigations at CHRAJ, former Senior Lecturer at the Ghana School of Law and Editor of the Ghana School of Law Journal, and former Head of Management Studies at the then Central University College (now Central University).
Of Mfantsipim School, Cape Coast and St. John's School, Sekondi, his tertiary qualifications include LLB (Ghana), LLM (Saskatchewan), SJD (Toronto), and BL (Ghana) and PGDE (Cape Coast). He has also taken courses at The Hague Academy of International Law, The Hague, The Netherlands; the International Institute of Human Rights, Strasbourg, France; the Institute of International Public Law and International Relations, Thessaloniki, Greece; the Ghana Stock Exchange, Accra; Galilee International Management Institute, Galilee, Israel; and University of Witwatersrand, Johannesburg, South Africa.
YAO AGBELENKO ABALO    
Independent Member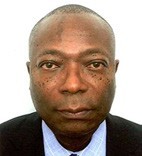 Mr. Yao A. Abalo is the Chief Executive Omcer of the Central Securities Depository (GH) Ltd, a position he has held since June 2017.  He previously worked with the Bank of Ghana, rising to become an Advisor to the Governor of the Bank, with oversight on treasury operations. Among other positions held in the Bank, he was Director and Head of the Treasury Department, Risk Management Department and Director of the External Financial Relations Department.
Mr. Abalo holds an M.A. in Economic Policy Management from McGill University, Canada, a Graduate Diploma in Population Studies and a B.A. (Hons) in Economics and Statistics from the University of Ghana.
DANIEL NII KWEI-KUMAH SACKEY
Independent Member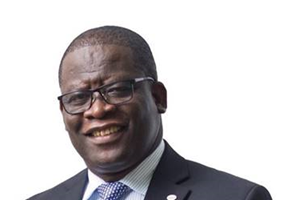 Mr. Daniel Nii Kwei-Kumah Sackey was appointed as the Managing Director of Ecobank Ghana PLC and Regional Executive for Anglophone West Africa (AWA) region with effect from 1st September 2016.
He is an accomplished banker with extensive banking experience across East, West and Southern Africa.
He has played various key roles within the Ecobank Group since he joined the Bank in 1995. He previously served as Managing Director of Ecobank Zimbabwe and Cluster Head of the Southern Africa Development Community (SADC) zone comprising Zimbabwe, Zambia, Malawi, Mozambique, and Democratic Republic of Congo. Earlier positions he occupied include Managing Director of Ecobank Rwanda, Deputy Group Risk Manager and Regional Risk Manager.
Mr. Sackey currently serves on the boards of Ecobank Ghana, Ecobank Guinea and eProcess International. He also sits on the board of Ecobank Paris. In the past he was the Chairman of the Board of Ecobank Capital Advisors Ltd., Chairman of Ecobank Leasing Co. Ltd., and Chairman of Ecobank Investment Managers Ltd.
Mr. Sackey holds a master's degree in business administration with specialization in International Banking and Finance from the University of Birmingham, U.K and a Bachelor of Science degree in Administration (Accounting Option) from the University of Ghana.
KOFI ADOMAKOH
Independent Member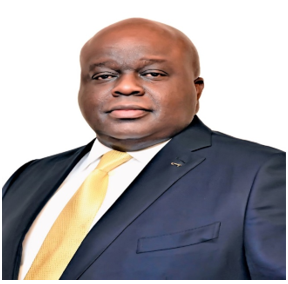 Kofi is an experienced banker with over 29 years of professional experience, 20 of which have been at the executive management level. Kofi has an accumulated worth of experience in project and export finance, development finance, corporate and transaction banking, and providing financial solutions for international and regional institutional clients.
Kofi was appointed as the Managing Director of GCB Bank Plc in November 2020 after 11years of employment with African Export-Import (Afreximbank) Bank as Director & Global Head, Project and Asset-Based Finance. He led and structured several transactions worth over USD10 billion across the African continent in both public and private sectors.
Kofi was appointed as the Executive Director, Corporate & Institutional Banking at Barclays Bank Ghana Limited (now ABSA Bank) between 2005 and 2009. He also held key management roles at Ecobank Ghana Limited and rose to the Head of Institutional Banking Group. His Banking Career started at The Trust Bank Ghana Limited in 1993.
Kofi holds an Executive Masters' Degree in Business Administration and a Bachelor of Science in Agriculture majoring in Economics both from the University of Ghana, Legon.
AKUA OPAREBEA AMPONSAH   
Secretary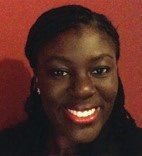 Akua is the Company Secretary and Legal Advisor of the Exchange. She joined the Exchange in May 2017 from the law firm of Bentsi-Enchill, Letsa & Ankomah, where she was an Associate in the Energy and Natural Resources Practice Group of the firm. She has also previously worked in Human Resources and Administration at AngloGold  Ashanti Limited.
She holds a B.A in Management and Psychology as well as an LLB from the University of Ghana. She also holds a Qualifying Certificate in Law from the Ghana School of Law.
Akua is a member of the Ghana Bar Association and the Commonwealth Lawyers Association.